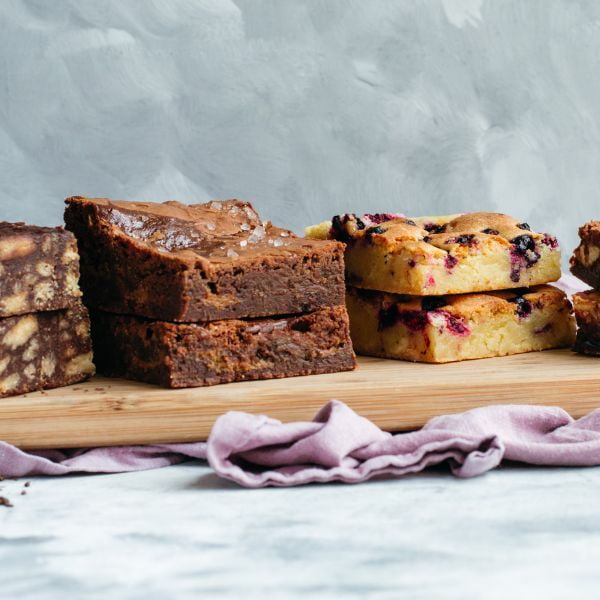 Artizan traybakes
Non-returnable
Choose from a selection of decadent chocolate traybakes. Delicious on their own or warm with ice-cream for the perfect dessert.
Servers 8+ people.
*Please note: All orders require a minimum 48 hours notice for delivery

Cherry chocolate brownie – a gooey and decadent brownie with cream cheese swirl and black cherries.
Salted caramel brownie – deliciously rich chocolate brownie with salted caramel, topped with rock salt.
Berry blondie – a moreish blondie with white chocolate and mixed berry swirl.
Chocolate biscuit cake – traditional chocolate biscuit cake made with Belgian chocolate
Allergens: milk, gluten from wheat, soya, eggs