Artizan Food Co. started out as a small gourmet sandwich shop with its first store opening on Dublin's Leeson Street back in 2005. This high street experience means we understand exactly what the customer needs, allowing us to create an exceptional catering environment.

Today it has developed into a full service catering company which caters to the corporate market looking after client's everyday such as Avolon, Docusign, Meta, Salesforce, Slack, Stripe, Twitter and many more.
At Artizan Food Co. we stand by our company motto 'great food is at the heart of what we do'. The exceptional standard of food and service that we deliver on a consistent basis is what truly sets us apart from other caterers.
Everyday push the boundaries of traditional catering whilst creating food that feeds the soul. We have both the proven ability and the skilled team to meet any client need from street food to executive dining.
We are passionate about using local produce as often as possible and our food contains no additives, preservatives, artificial flavours or colours. Our coffee is organic & fair-trade and all our packaging is compostable or recyclable.

We have remained true to our original concept of offering high quality food using only the freshest natural ingredients.
Due to COVID-19, Artizan, like many other businesses, has been affected as corporate clients work from home.
However, with innovation being at the forefront of what we do, we have thankfully been able to enhance our business by adding a full new range of Artizan gourmet boxes delivered directly to your home.
We're using our gourmet-food experience to bring you delicious brunch, lunch, snacks, and treats straight to your door.
Not only have we adapted our Artizan offering, but we have also successfully launched our sister company Eatto. Eatto specialises in delicious, handmade, frozen from fresh meals, which are delivered to you at home.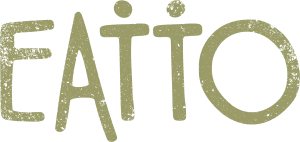 At Artizan Food Co we believe that our customers' health and well-being depends not only on a few healthy menus, but ones that also contribute to a healthy environment and community.
In today's world, many of our customers are well-informed about what their dietary choices work best for them, while others need help in understanding the choices available and understanding what works best for them.
Our sister company, Artizan Pantry Services can provide all your pantry/micro kitchen products.
OUR PRODUCTION FACILITY

In 2015, Artizan Food Co completed the construction of a purpose-built 13,000 sq. ft food production facility on the Naas Road. We are one of the few corporate catering companies in Ireland to have created a world class facility of this size, run by a dedicated team of chefs.
This facility allows us to control all food production giving us full traceability. All of our Pop Up Restaurant experiences and Office Catering is produced for our clients right here.