At Artizan, we believe in making a positive impact on the world around us. We are committed to conducting business in a responsible and sustainable manner, while contributing to the well-being of our communities and the environment.
Our CSR initiatives are focused on three key areas: environmental sustainability, social responsibility, and ethical business practices. We believe that by investing in these areas, we can create a better future for all.
Through our environmental sustainability efforts, we strive to minimize our carbon footprint and reduce waste. We also work to conserve natural resources and promote renewable energy. We recognize the importance of preserving our planet for future generations, and we are committed to doing our part. Our social responsibility efforts focus on giving back to our communities and supporting those in need. We also believe in fostering diversity and inclusion, and we strive to create a workplace that values all individuals and their unique contributions.
Lastly, we are committed to conducting business in an ethical and transparent manner. We believe that integrity and honesty are fundamental to our success, and we hold ourselves to the highest standards of ethical behavior.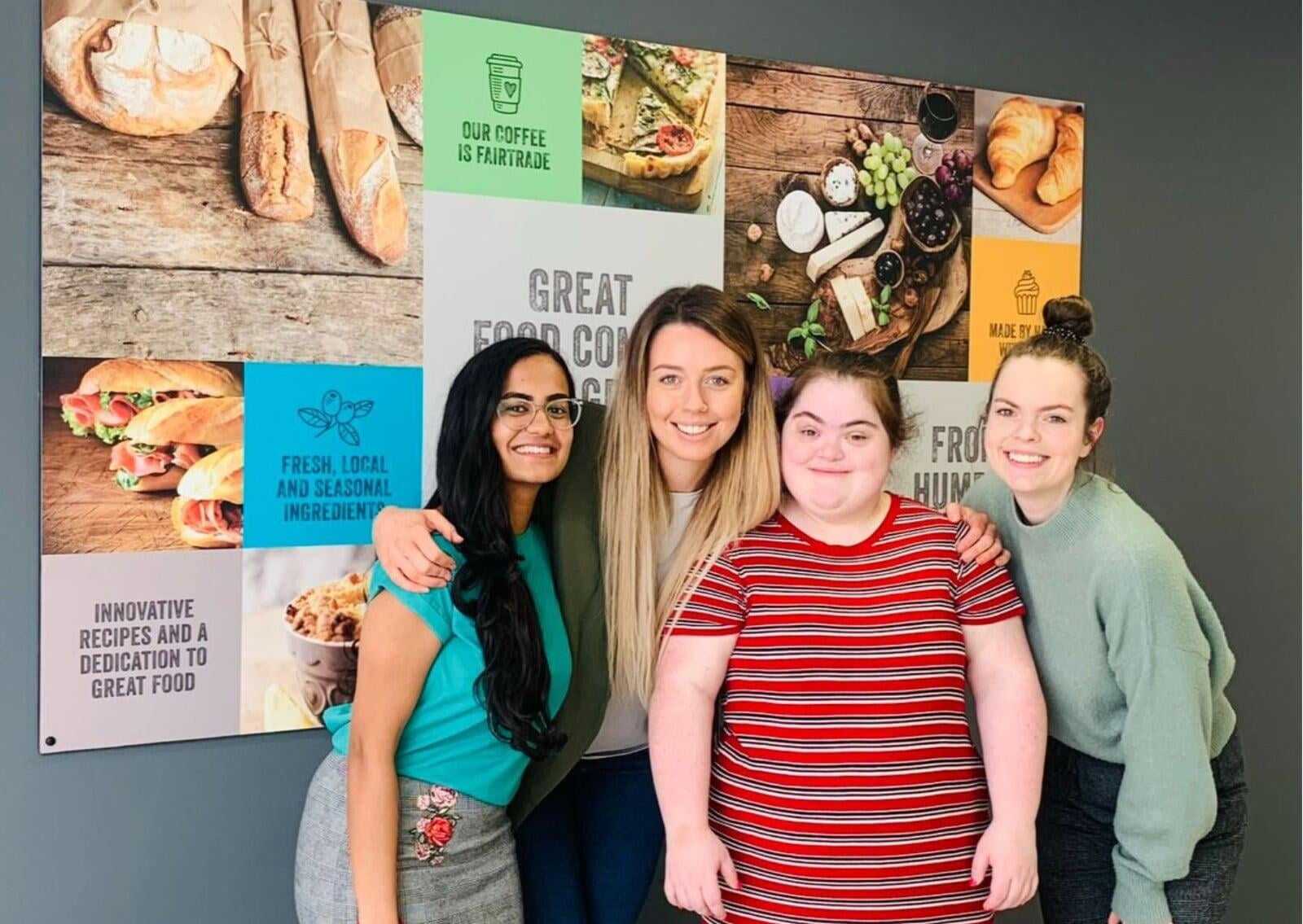 DOWN SYNDROME IRELAND & THE TOGETHER ACADEMY

We are proud to partner with Down Syndrome Ireland's Ability Programme, which is helping to break down barriers and provides people with Down syndrome access to meaningful employment opportunities.
We have also partnered with the Together Academy, a unique college and social enterprise in Dublin who provide young adults with certified training, practical work experience, employment opportunities and a critical social and support network. Currently, 90% of adults with Down syndrome in Ireland are not in paid employment.
This year we have hired 4 employees with Down Syndrome who have been working on both our Front of House and Office teams learning new skills and a team working environment.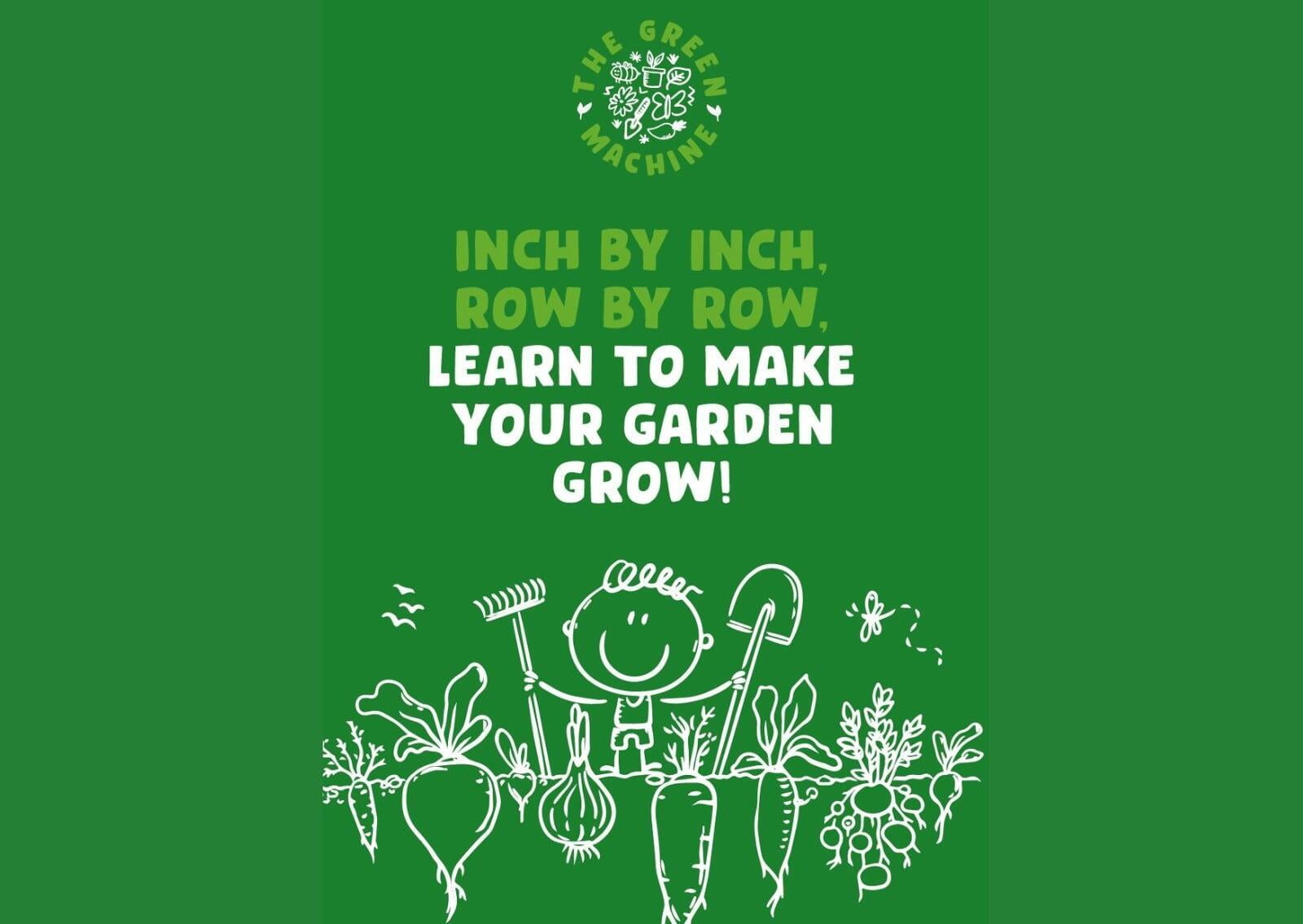 THE GREEN MACHINE
In partnership with Eliya Lavine of Seed Scholars, who offers garden and nature-based education programmes with the goal of providing access to immersive environmental learning in the outdoors, we provided 4 DEIS schools in the Dublin and Meath areas with educational planting material to create vegetable gardens in their schools.

This promotion of food education through fun and interactive activities is something we are proud to be involved in.
In addition, through our apprenticeship and mentorship programmes and study supports we encourage education and training at all levels within our business. We operate a chef apprenticeship programme with Colaiste Ide in Raheny, Dublin and currently have chefs from this college working with us.
OUR SUSTAINABILITY EFFORTS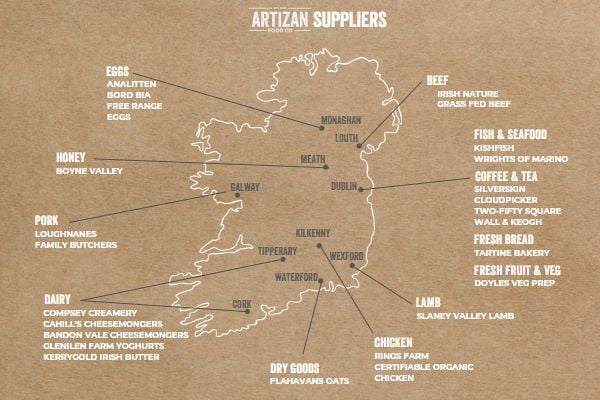 ORIGIN GREEN
We are a company that champions Irish produce and are proud to be members of Bord Bia's Origin Green Programme, the world's only national food and drink sustainability programme.
At Artizan Food Co. we recognise the responsibility we have towards the environment. With that in mind, our sustainability initiatives focus around waste and energy managements, local sourcing & purchasing, responsible disposables and managing resources.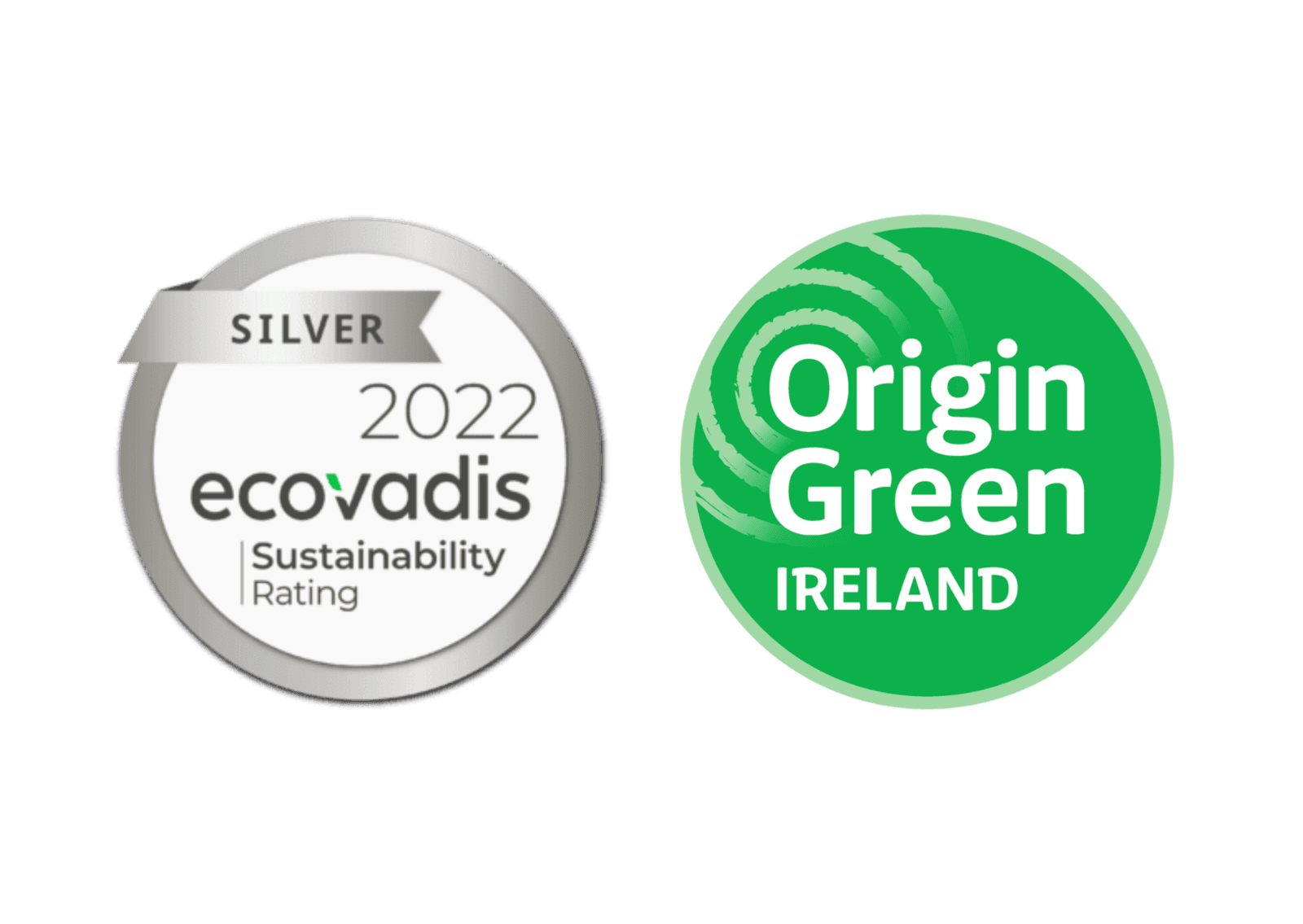 We are proud to have been awarded the EcoVadis Silver Medal Sustainability rating in 2022 placing us in the top 25% of all companies EcoVadis evaluates (approx 90,000 annually). The objective of the EcoVadis methodology is to measure the quality of a company's sustainability management system through its policies, actions and results.
The assessment focuses on 21 sustainability criteria that are grouped into four themes: Environment, Labor & Human Rights, Ethics and Sustainable Procurement.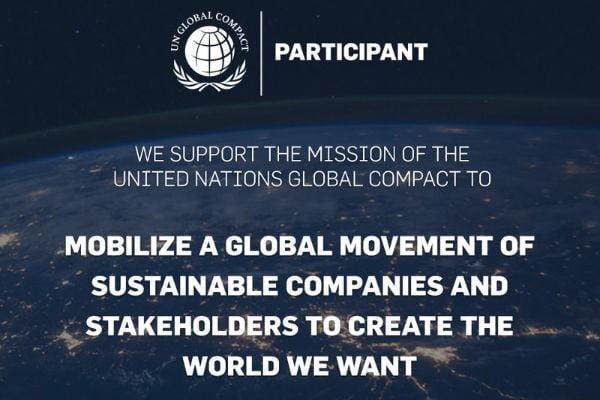 UNITED NATIONS GLOBAL COMPACT
We are proud to have been accepted to join the United Nations Global Compact as part of our commitment to being a responsible company. This commitment is to operate responsibly, in alignment with universal sustainability principles, and to take actions to support society in the areas of human rights, labour, and anti-corruption. Click this
video
to learn more about the UN Global Compact.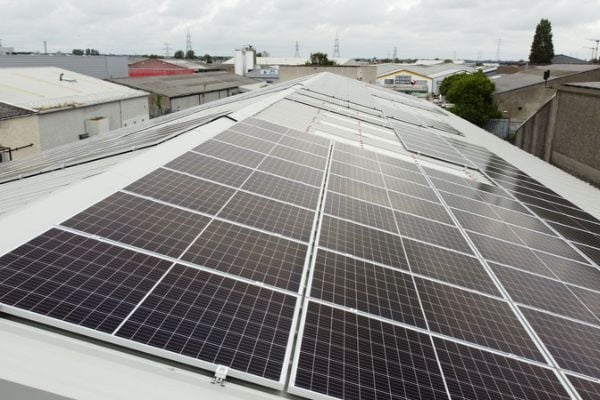 Our sustainability initiatives area heavily focused on waste and energy management.
2020: installed

solar panels

on the roof of our production unit. We are aiming for a minimum 30% electricity to be generated by solar by 2023.
All our in house made produce packaging is

100% compostable or recyclable.

We have a target in place that all new packaging purchased to be fully compostable and recyclable by 2023.

We operate a fleet of electric vehicles and maintain all our delivery vans at 6 years or under.
Scan the
here
to learn more about our sustainability initiatives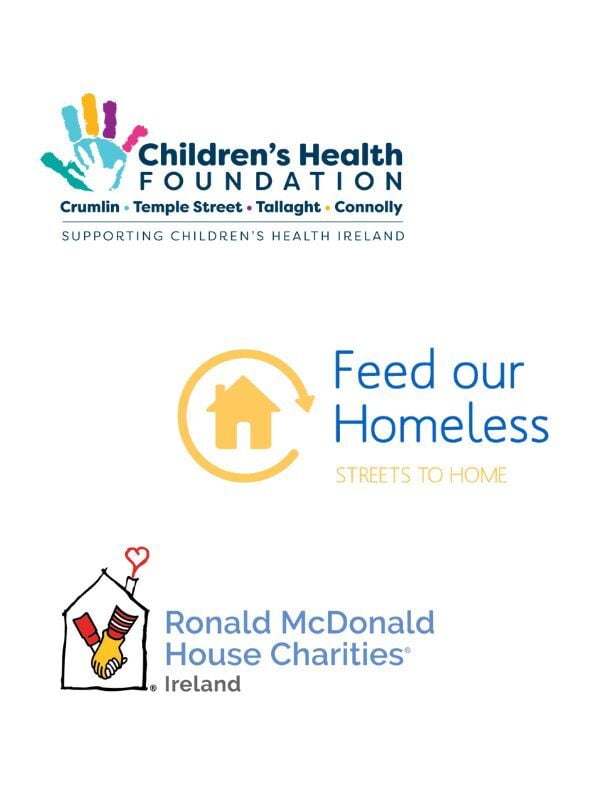 COVID RESPONSE


Due to the impact of Covid-19 forcing many charity's kitchens to close their doors, we began using our production facility to produce meals for charities throughout Dublin. We are proud to have been able to

donate over 100,000 meals

to date with the support of many of our longstanding clients and we continue to donate meals to date. Click here

to learn how Artizan and Meta came together during Covid to support the local community.




RONALD MCDONALD HOUSE

Ronald McDonald House supports families whose children are undergoing medical treatment at CHF, Crumlin. We help to provide handmade meals for many of the families spending extremely long days in the hospital with their children.

FEED OUR HOMELESS Feed our Homeless are a charity actively dedicated to making a difference to the lives of people who are affected by homelessness. During the Covid period we began providing meals for the FOH charity to distribute to those in need and we are thankful to be able to continue this initiative on a weekly basis.

CHILDREN'S HEALTH FOUNDATION We donate yearly to the Children's Health Foundation which raises vital funds to support sick children and their families in Children's Health Ireland hospitals and urgent care centers in Dublin. This charity is very close to our hearts here at Artizan and we are happy to be able to give back on a yearly basis.